Sona Gargaloyan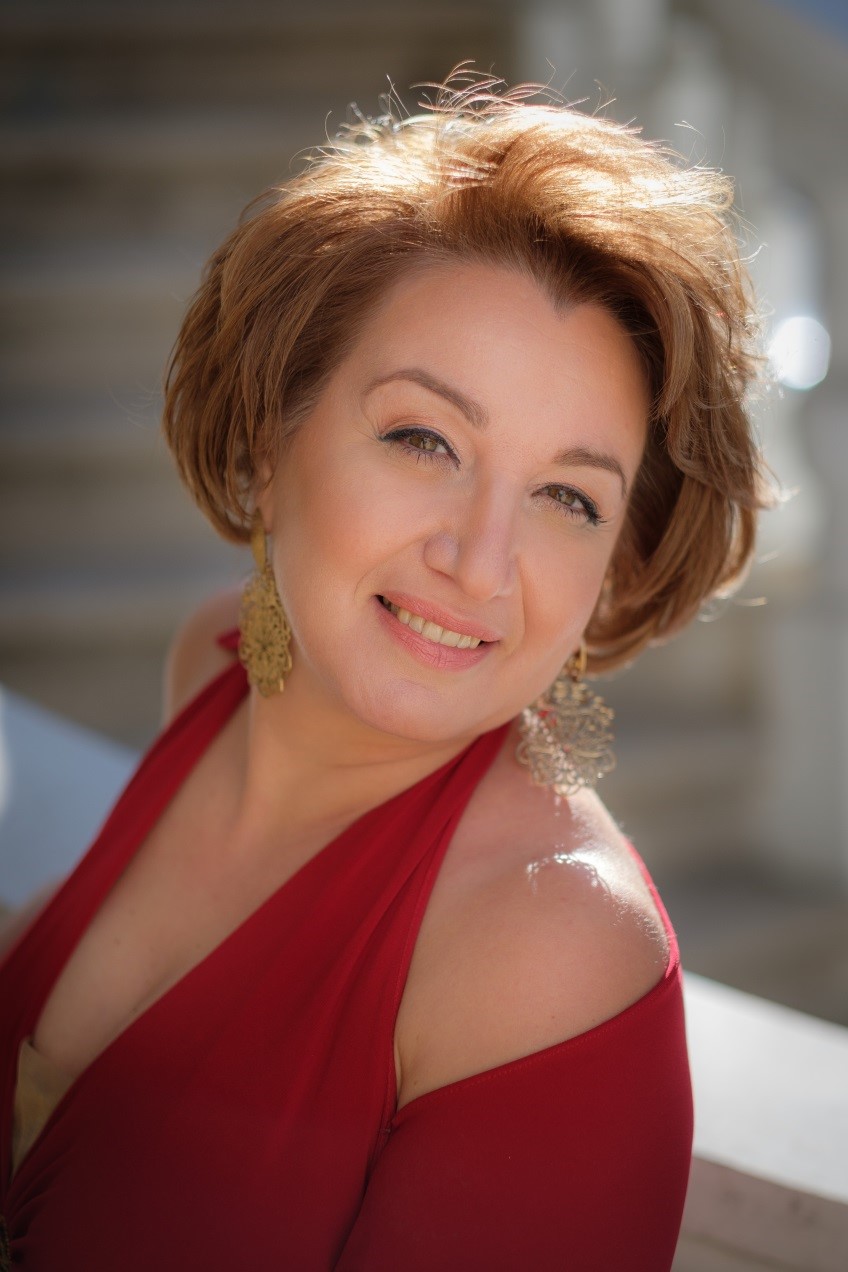 «Her voice is powerful, rich, and she has a superb technical control of all her registers and vibrato. She is a true artist. » (Cyprus Mail)
Armenian-born Sona Gargaloyan began her piano lessons at the age of seven. She studied at the Komitas State Conservatoire under the famous soprano, professor Gohar Gasparian obtaining the Master Diploma with distinction. Following a decision by the Examination Committee, she was named "Opera and Concert Soloist and Singing Professor".
She interpreted on stage the principal roles in Verdi's La Traviata and Rigoletto and Donizetti's Lucia di Lammermoor.
She repeatedly performed as a soloist with the State Opera and Ballet Theatre of Armenia, the Cyprus Symphony Orchestra and Ensemble Philharmonia and with "Cadence" ensemble, "Tagharan" ancient music orchestra and others.
She interpreted the first Cyprus' premieres of Gustav Mahler's Symphony No. 4 «Des Knaben Wunderhorn», J.S. Bach's BWV51 "Jauchzet Gott In Allen Landen" and Luciano Berio's Folk Songs.
She has collaborated with conductors Aram Katanian, Vigen Tchartchoglian, Majei Zoltowsky, Haig Utidjian, Karen Durgaryan, Edward Higginbottom, Sedrak Yerkanyan, Spiros Pisinos and Jens Georg Bachmann.
She represented Cyprus in Valetta and in the main hall of UNESCO in Paris.
She has also given concerts in Germany, Italy, Malta, France, the United Kingdom, Russia and Greece.
Sona Gargaloyan has around 25 years of pedagogical experience, over 10 of which at universities. She has revealed and supported many young talents.
In April 2018, Sona gave a recital at the 9th Russian Songs International Festival, Cadogan Hall, London, UK. In April 2019 she performed at the Cultural Centre of Elena Obraztsova in St. Petersburg. She also gave a concert at the Chamber Music Hall of Elena Obraztsova for the 80 years of this great Russian opera Singer.