Dr Maria Varvarigou, PhD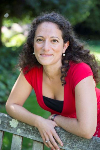 Maria has a strong and international research profile including interdisciplinary collaborations. She has extensive experience in teaching music education, music pedagogy, and music and health modules at undergraduate, postgraduate and teacher training programs. She earned her PhD in choral conducting education from the Institute of Education, University of London has received a scholarship from the Onassis Public Benefit Foundation. She is currently Senior Lecturer at Canterbury Christ Church University, where she has designed and leads a Pathway on Music Education, Health and Psychology, which focuses on preparing music graduates for diverse, portfolio careers in music. Before moving to Canterbury Maria has set up and conducted children's choirs in schools and in the community, and has taken a leading role in major music education projects such as the Greater London Authority Music Education Audit, London Symphony Orchestra (LSO) Music education program, the Music for Life and the Ear Playing projects. Her special areas of expertise include community music in later life; intergenerational music-making, ear-playing and vernacular performance practices; choral conducting education, and effective teaching and learning in higher and professional education and in instrumental tuition. Maria is a Fellow of the Royal Society of the Arts, a Senior Fellow of the Higher Education Academy, Assistant Editor for the journal Psychology of Music and one of the authors of the book Active Ageing with Music published by the IoE University Press.
2019 Publications
Varvarigou, M. (2019) 'Nurturing collaborative creativity through group playing by ear from recordings informal music education', in Artistic thinking in the school: Toward Innovative arts in education research frameworks for 21st century learning. P. Costes-Onishi (Ed), Singapore: Springer Series. 175-193.
Βαρβαρίγου, Μ. (2019) 'Η σημασία των ομαδικών μουσικών δραστηριοτήτων για την υγεία – εκπαιδεύοντας μουσικούς σε νέους επαγγελματικούς ρόλους', Λ. Στάμου (εκδ.), Διαλεκτική και Πρωτοπορία στη Μουσική Παιδαγωγική. (σελ. 237-258), ΕΕΜΕ: Αθηνα. [Varvarigou. M. (2018) 'The importance of community music-making for health – training musicians for new professional roles', in Dialectic and Innovation in Music Education. (pp. 237-258), EEME: Athens.]
Varvarigou, M. (2019) 'Group playing by ear from recordings as a vehicle for the social inclusion of disadvantaged youth', in Inclusive Music Activities for Youth. Pieridou-Skoutella, A. (Ed.), STAMP (Shared Training Activities for Music Professional). https://stamp-music.org/projectsresults/inclusive-music-activities-for-youth/the-handbook/group-playing-by-ear/
Durrant, C. and Varvarigou, M. (2019) 'Perspectives on choral conducting: theory and practice', The Oxford Handbook of singing. In Welch, G. Howard, D. Nix, J., (Eds), Oxford: Oxford University Press, 823-836.