Dr. Sotirios Douklias, PhD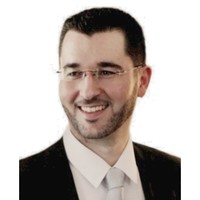 Dr. Sotirios Douklias gained his Ptychion in 2001 from the Department of Education, University of Patras, Greece and then pursued his graduate studies at the University of Essex, UK in the field of Cognitive Neuropsychology.
He then obtained his PhD in 2006 in Cognitive Developmental Neuropsychology, from the University of Essex, having won a full University of Essex scholarship. He has been a member of the Research Council of the British Psychological Society and from 2008 until 2010 worked as a Visiting Lecturer of Cognitive Neuropsychology at the Department of Psychology, University of Cyprus.
Since 2008 he has taught for a number of years at the University of Nicosia, but also at European University Cyprus, where he is still working as an Adjunct Lecturer, teaching courses such as Neuropsychology, Attention and Perception, Psychology of Language, Learning Difficulties, cognitive Psychology and many other. He has also been a Training Associate for the Cyprus Pedagogical Institute for Learning Difficulties and Developmental Disorders, as well as a keynote speaker in several seminars organised by the Primary and Middle Education Directorates of the Ministry of Education. He has presented in numerous international conferences and seminars and also in University seminars in Greece, Cyprus and abroad and has research publications in international scientific journals, as well as chapters in edited scientific books.
Since 2010 he is the Director of Noesis Neurofeedback Centre which specialises in Neurofeedback intervention sessions for a plethora of disorders, such as ADHD, Anxiety Disorders, Depression, Traumatic Brain Injury and Neurological disorders.
His research interests within the research activities of CCRSM focus mainly on the beneficial influence of Neurofeedback on music creativity, peak performance and attention development and concentration in virtuosi and non-virtuosi musicians. In addition, he is interested in the application of Neurofeedback intervention for stage anxiety and the dynamic development of all artistic cues of musical performance. In current musical research, Neurofeedback and Quantitative Electroencephalography applications are among the latest state-of-the-art neurophysiological approaches.