Julietta Demetriades - Uhlig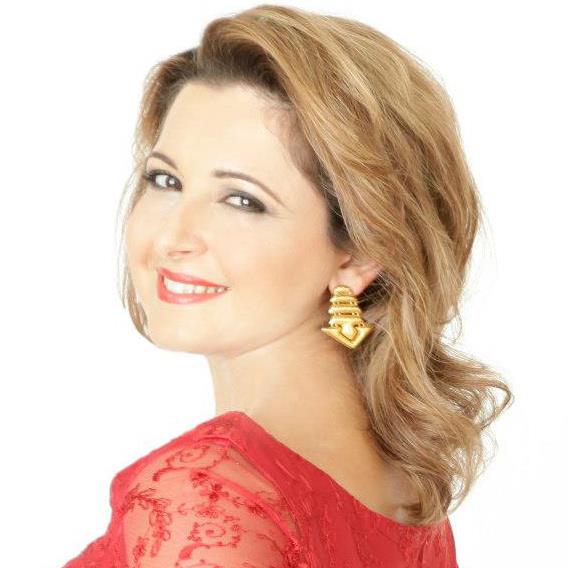 Julietta Demetriades has been hailed by newspaper critics such as the German Süddeutsche Zeitung as 'effortlessly mastering technical difficulties and bringing out in expressiveness and dynamic power all that …(she) could offer'. .
Currently based in London, Julietta has performed widely in England, France, Germany, Poland, the Czech Republic, Finland, Greece, Cyprus and Egypt. Venues include Cadogan Hall, St John's Smith Square and Hellenic Centre in London, Konzerthaus in Berlin, Gasteig in Munich, Athens Megaron, Senate in Prague, Cairo Opera House and Helsinki Cathedral. She also collaborated with many national orchestras such as the Cairo Symphony, the Lublin Philharmonic and the Cyprus Symphony Orchestra. In addition, she performed with various opera companies, like Prague State Opera, London Lyric Opera and Cyprus Opera.
She has broadcasted on Classic FM, Television France, the Cyprus Radio and Television, Egyptian Television, Czech Radio, Spanish Radio and Radio Israel.
Her repertoire includes major operatic roles and oratorios, as well as Lieder and songs from all over the world. In addition, her keen interest in contemporary classical music has led her to perform world premières of works in concerts and festivals.
Julietta was born in Cyprus and began her musical studies at the Hellenic School of Music in Nicosia under Pitsa Spyridaki (piano) and Elli Korai-Yerolemou (singing). She graduated with first prize and the 75th anniversary medal. Subsequently Julietta won the Mediterranean Scholarship, offered by the Associated Board of the Royal Schools of Music, to the Royal Academy of Music in London. She studied there under Yvonne Minton (singing), Christopher Elton and Piers Lane (piano), winning the Beethoven, Chamber and Contemporary Music Competitions. She graduated with a Masters' Degree in Performance, with the support of the Leventis Foundation. Julietta continued her vocal studies privately with Laura Sarti and with Arlene Randazzo, former soloist of the New York City Opera. In 2005 she received a Diploma in Opera Performance Studies from the Opera School of the University of London.
In 2007 Julietta was finalist in the Nizzissima "Voce del Mediterraneo" Folksong Radio Competition and in 2011 she was honoured by the S.T.A.R. Foundation, at the House of Lords.