Executive Advisor Dr Antonia Forari, PhD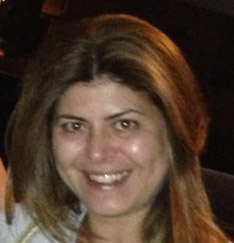 Antonia Forari was born and raised in Nicosia, Cyprus.
She obtained a BA in Musical Studies from the Music Department of the National and Kapodistrian University of Athens (1997) and pursued for graduate studies at the Institute of Education University of London, where she obtained an MA (1998) and a PhD in Music Education (2005),under the supervision of Professor Dr Lucy Green. Her PhD thesis entitled "The Voices of Cypriot Music Education: A Sociological Exploration», focuses on issues of music education policy-making and practice, views of worthwhile musical knowledge, structure and agency and music curriculum.
She has also obtained a Piano Certificate from the Hellenic Music School of Athens(Class of Betty BarzoukaGaitanou), Harmony Certificatefrom the Hellenic Music School of Athens, andCounterpoint Certificate from the Atheneum Conservatory of Athens with distinction (Class of Kostas Varotsis).
Antonia has workedas a music teacher at all levels of public secondary schools (starting in 1998), as a full-time academic faculty in theDepartment of Music (2005 - 2007) and as a part-time faculty in the Department of Education (2008)of the University of Nicosia while she lectured in the Department of Education of the University of Cyprus (2012). Presently she is a Scientific Collaborator at the Master of Music Programmeof the European University of Cyprus (2014, 2015).
She was seconded for three years from the Ministry of Education and Cultureto the University of Cyprus to teach at the Pre-Service Teacher Training Programme (2008-2011).
Since 2011, Antonia has been seconded at the Cyprus Pedagogical Institute and is the co-ordinator for the implementation of the music curriculum in secondary education. From her position, Antonia is extensively involved in teacher training, writing up educational material, conferences and seminars, educational research, students' assessment and examinations, curriculum revision, curriculum implementation, educational programmes, student musical practices andeducational committees.
She has presented several research papers in local and international conferences, published research articles and one book chapter in peer-reviewed journals and publications in education and music education.
She has co-founded the Cyprus Music Education Society (Mou.sy.ky) where she served as President for several years. She has also been in administrative boards and a memberin several professional organisations, such as the Cyprus Musicological Association - MEK, the International Society of Music Education - ISME,the Greek Society for Music Education - GSME/EEME and the British Sociological Society -BSA.
She attempts to promote music education teaching strategies and practices which lead to allstudents' musical experiences and life-long connection, in an enjoyable and musicalway.